CONSULTATION PROCESS
LET US KNOW WHAT WORKS FOR YOU
Select a date and time that works best for you and we'll connect you with a Spring Lawn Maintenance Specialist to discuss your upcoming project. Our team will set up a consultation with you to further inspect your property. We understand life is busy for every homeowner so we provide flexible scheduling and convenient ways to contact us. We will be there with you every step of the way of turning your landscape dreams into reality.
SPEAK WITH A PROFESSIONAL
One of our Spring Lawn Maintenance Specialists will schedule a conference with you and you'll have the opportunity to show us your home and share your concerns. We will then share exciting options and ideas for how we can keep your lawn looking maintained and eye-catching. At this time we'll also be able to provide special offers and additional options and features related to your project.
* Your consultant may ask to gather some additional information and measurements of your home in order to better assist you.
GET AN ACCURATE ESTIMATE
Once we have finished evaluating your space and reviewing your property, we'll provide an accurate estimation. We have worked with thousands of homeowners and our team has the experience to provide the most accurate estimate using proven products and methods. Based on your property, our team will then walk through payment plan options designed to fit your budget.
LET'S GET STARTED
As a final step, we will provide you a REAL plan to ensure your project is perfect from the start. From there, we'll schedule a time for our team to come out and start your Lawn Maintenance Program, most projects are completed in little time after this consultation, - providing you piece-of-mind knowing your property is our priority!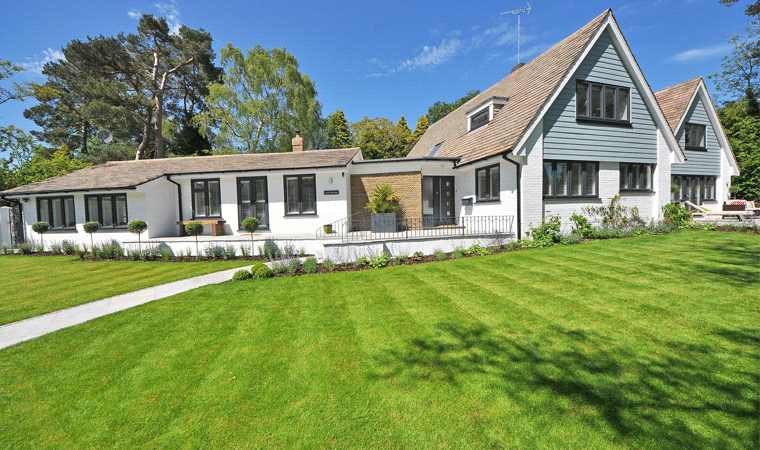 Landscape Maintenance Services Designed For Any Property
Tommy Pollina Landscape Company Inc. is a family-owned and operated business that has been servicing Mount Prospect, Illinois with top-rated landscaping and yard maintenance services for over 25 years and we pride ourselves on the success we have been able to achieve. Tommy Pollina Landscape Company has been proudly landscaping and servicing neighboring towns including, Des Plaines, Arlington Heights, Wheeling, Northbrook, Park Ridge, Northfield, Golf, Morton Grove, Prospect Heights, and Highland Park.
We have become a leader in the landscaping and property maintenance industry by not only providing timely and reliable completion of projects but constantly displaying a level of integrity with our clients who find value in our professional level of performance.
Let the professionals take care of your lawn. Contact Tommy Pollina Today
We understand your life can get busy and finding a landscaper that fits your schedule can be challenging. Contact us today to get connected to a professional landscape and property maintenance specialist. Be ready for whatever mother nature has in store for you and your property.
STAY CONNECTED WITH US ON SOCIAL MEDIA
OFFICE HOURS
Monday 9:00 am - 5:00 pm
Tuesday 9:00 am - 5:00 pm
Wednesday 9:00 am - 5:00 pm
Thursday 9:00 am - 5:00 pm
Friday 9:00 am - 5:00 pm
Saturday CLOSED
Sunday CLOSED
Spring Landscape Maintenance
Our team of professionals can take care of all your landscaping needs. Yard Mowing, Lawn Edging, and Much More
TOMMY POLLINA LANDSCAPE CO.
Mt. Prospect Landscaping Experts
SPRING LANDSCAPE MAINTENANCE PROGRAMS FOR ANY PROPERTY
LOCATION
Tommy Pollina Landscape Company Inc.
420 N. River Rd.
Mount Prospect Illinois, 60056
Phone: (847) 698-6868
Email: info@tommypollina.com


Flooded Yard? Let Us Help. Talk To An Outdoor Drainage Pro Now